NACS Leadership for Success
Helping Emerging Leaders Build Long-term Growth Skills
Developed for district managers, supervisors and other convenience retailers who want to improve their work performance, NACS Leadership for Success provides rising leaders in the convenience and fuel retailing industry an opportunity to discover personal strengths they can use to grow their career while creating a more positive, profitable and performance-oriented environment within their company.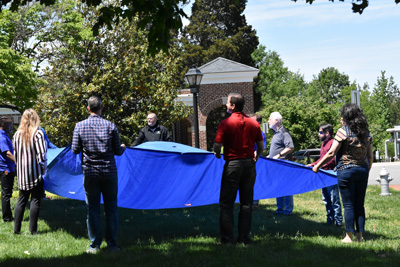 The 2019 Leadership for Success class reduced store turnover, improved mystery shop scores and enhanced their teams. Read about their successes.
Immediate Results
Leadership for Success arms participants with skills they can immediately use on the job to improve their leadership and operational performance. As a participant, you will:
Increase your understanding of how your actions affect your personal effectiveness
Discover how you work with others as well as how they perceive you as a colleague
Explore your self-perception
Define a vision of your ideal leader-self
Gain tools to improve your leadership effectiveness and build better relationships
Chart a course of action to apply what you have learned and become the leader you want to be
Using a variety of engaging instructional methods, program facilitators will help participants develop leadership skills and—just as importantly—participants will actively engage with each other as they prepare to take their newly acquired skills back to the workplace.
Applying What You Learned
The six days of the onsite program are comprehensive and intense, and it's just the beginning of the process for participants. In the months following, team members apply what they learned at the program by working on a group project, which will conclude with a presentation and a graduation ceremony at the NACS Show.
Related Events